Posted by Gillian Fournier on 1st Feb 2018
Project Autism Jeep
Build: 2000 Jeep Cherokee Sport (XJ)
Concept: Raising Awareness for Autism and Acceptance
Social Media Platforms: Facebook (Project Autism Jeep), Instagram (@projectautismjeep)
Story Told By: Desiree D.
"The build started about a year ago, and has come a very long way since then, turning just from an idea into an amazing reality. My love for Autism and I/DD all started in high school; I would talk to the other students with disabilities and always felt super comfortable around them. My best friends brother has HFA and he is like a little brother to me as well. He loves the build and so does their family. Out of high school, I finally landed a job in the field, working as a house manager in a group home for adults with disabilities. All of the residents in the home had autism or were on the spectrum somehow, and they just loved the Jeep too. I also started volunteering with Greater Ohio Super Kids around the same time and still work with them today. They do events for and with children with disabilities and I help set up at events, do face painting and make sure the kids have a great race day, as well as volunteering at picnics and parties we throw for them!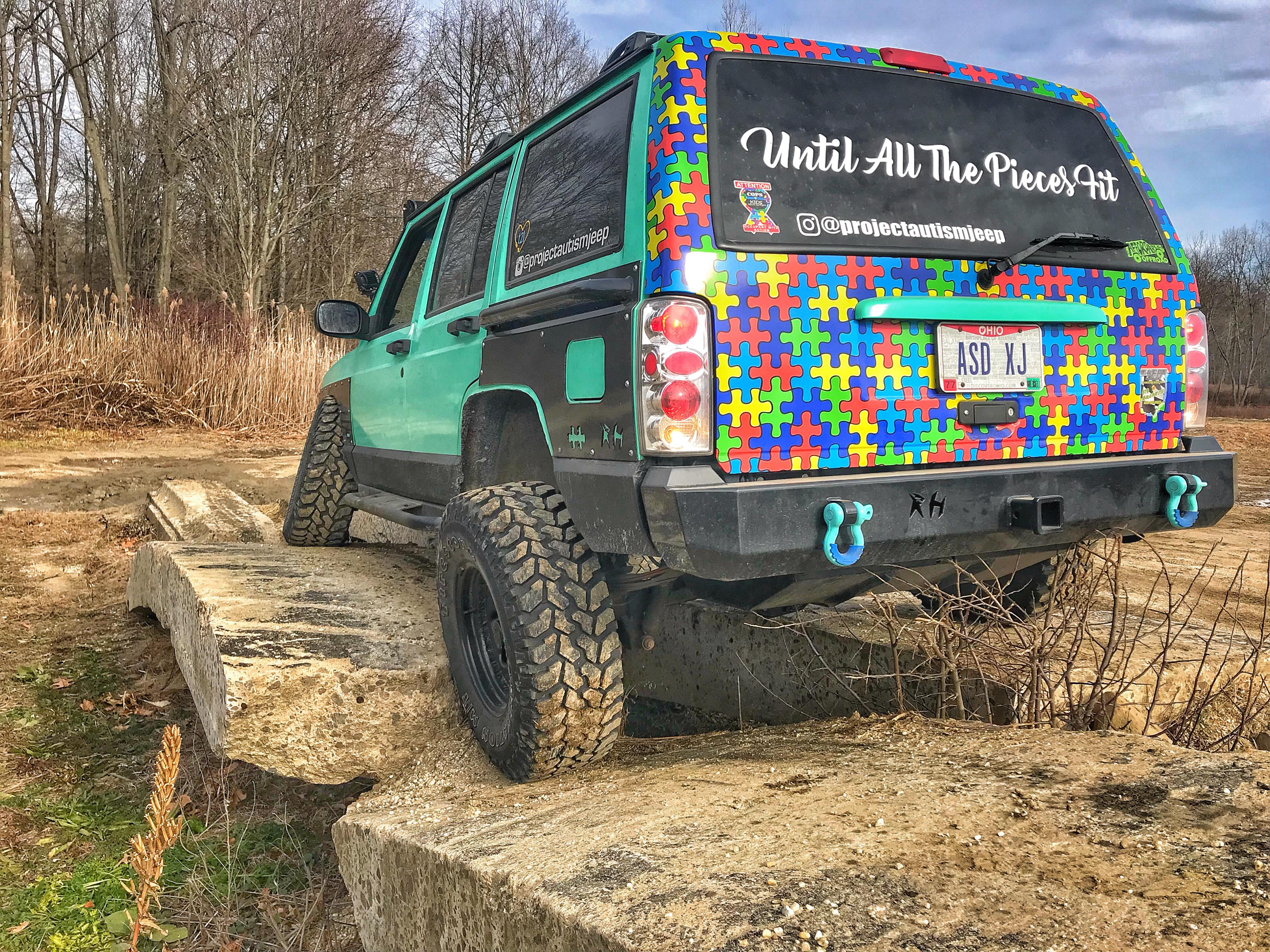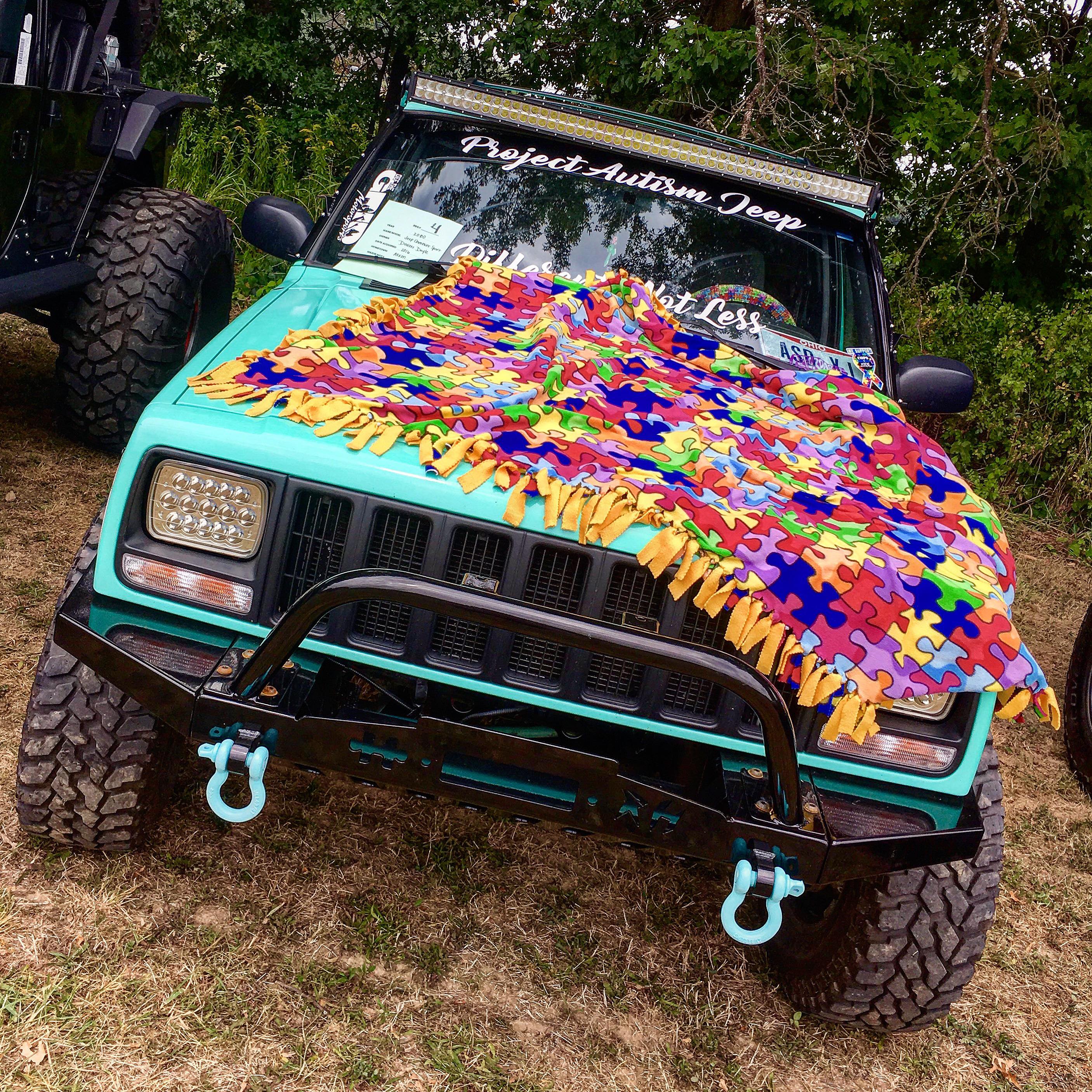 I have had a love and passion for Jeeping for about 5 years now, so I decided to try and mesh the two together. I had seen "awareness" Jeeps before, mostly JKs, so that's where my idea initially started. I started out by drawing what I wanted the Jeep to look like. From being on social media, I met my first sponsor who helped wrap the Jeep with the familiar puzzle pieces and gave my dream Jeep a new look. The back hatch is done in reflective vinyl with the colorful pieces representing the thought that everyone may be different, but we all fit together uniquely and no one should be treated less for that. The rest of the Jeep is done in Tiffany Blue vinyl, with 3D embossed puzzle pieces all over the rest of the vehicle.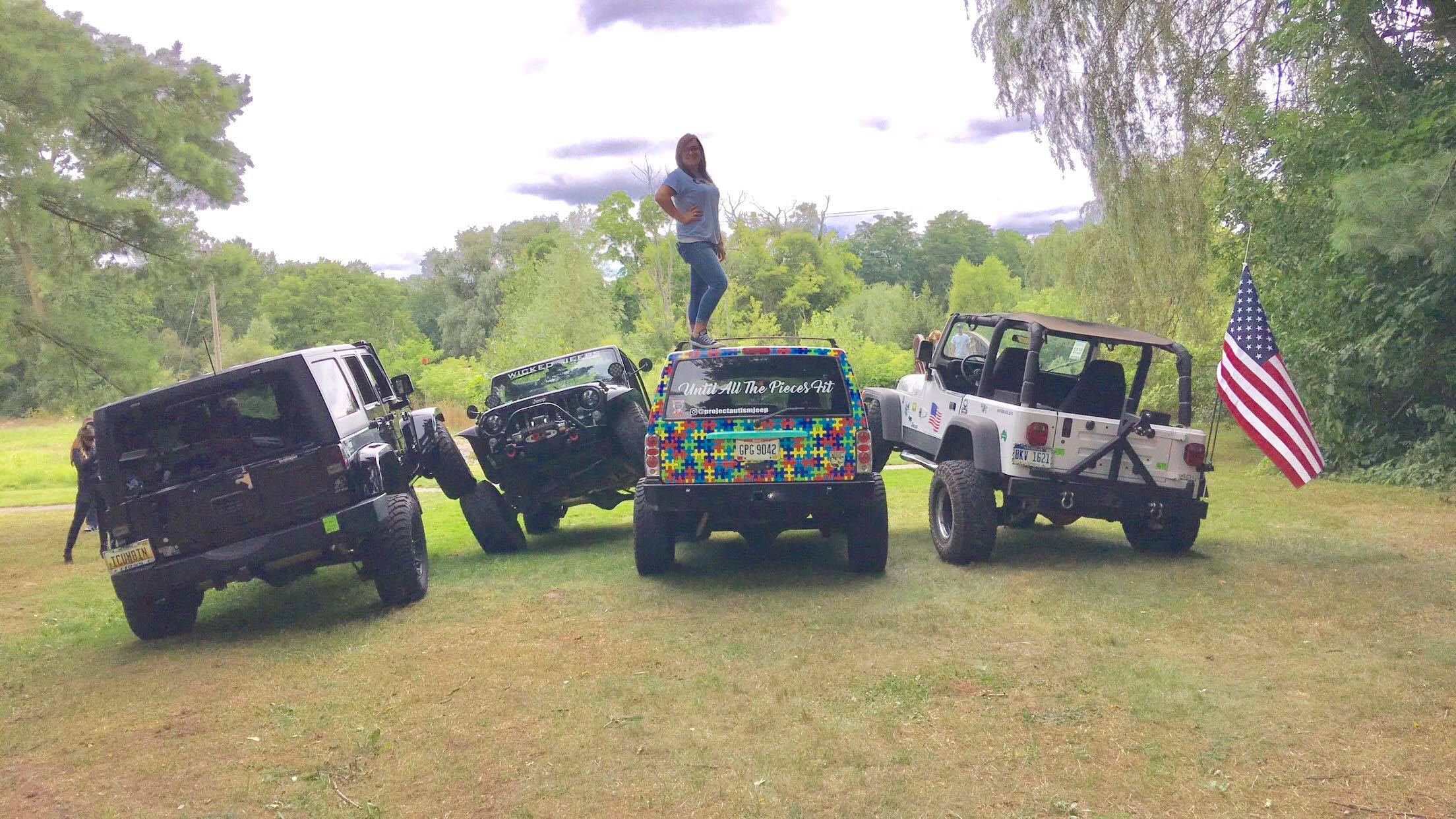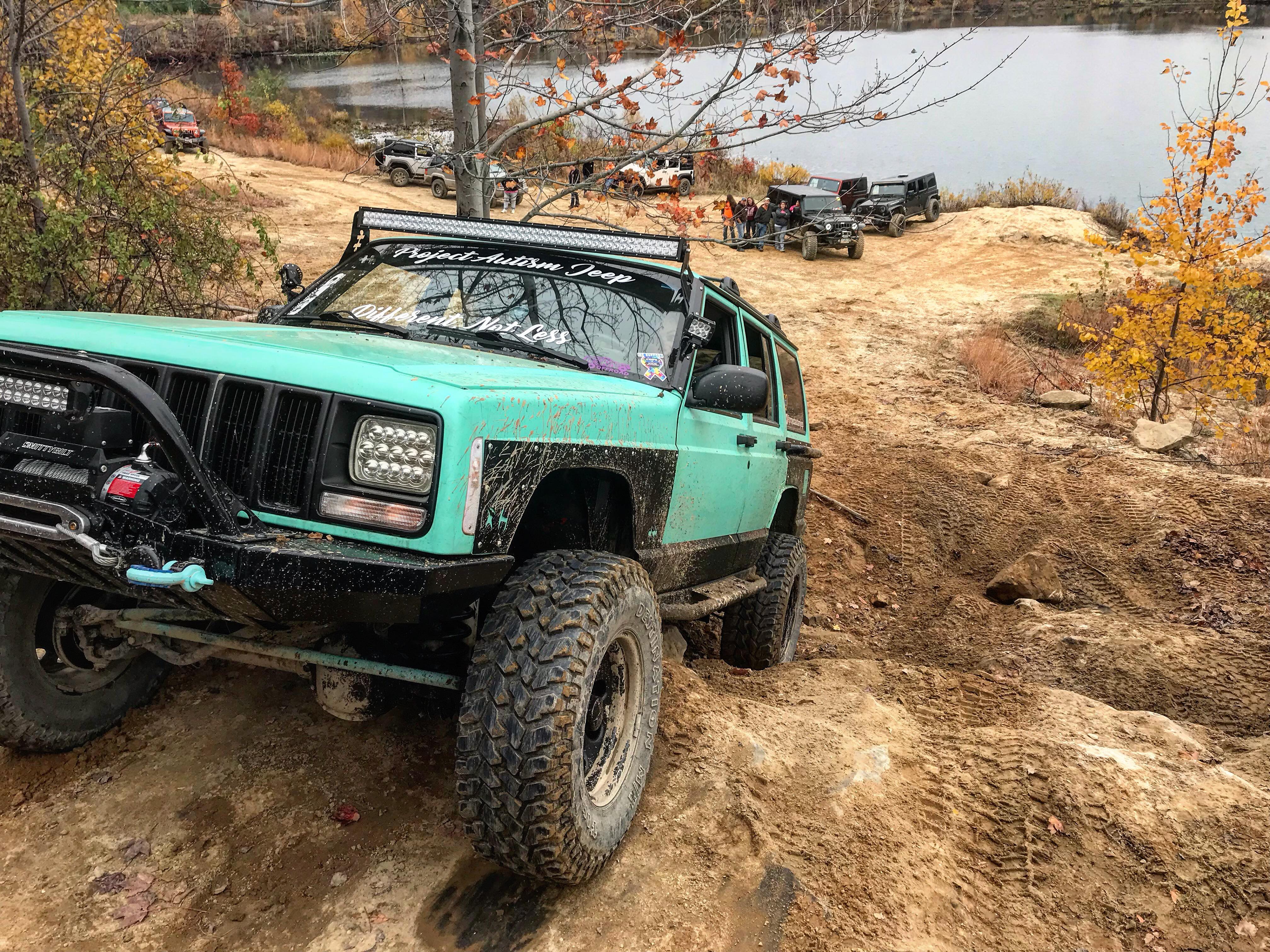 A few months after wrapping the Jeep, I decided I was going to start attending shows and getting the Jeep out there, dedicating my spare time to advocating for those with autism, the community and educating those who are interested in learning about it. That's when I met up with Affordable Offroad at Bantam Jeep Heritage Festival, who decided to also help sponsor the build with their bumpers, armor and more, all personalized with my beloved puzzle piece cut outs. Since then, I've dedicated my weekends and spare time to traveling to autism and Jeep/offroading events, posting on social media platforms and educating those on autism. Just because someone has a diagnosis, that doesn't make them any different than anyone else, or less of a person. My goal is to just be able to advocate and educate as many people as I can and help those better understand the I/DD world."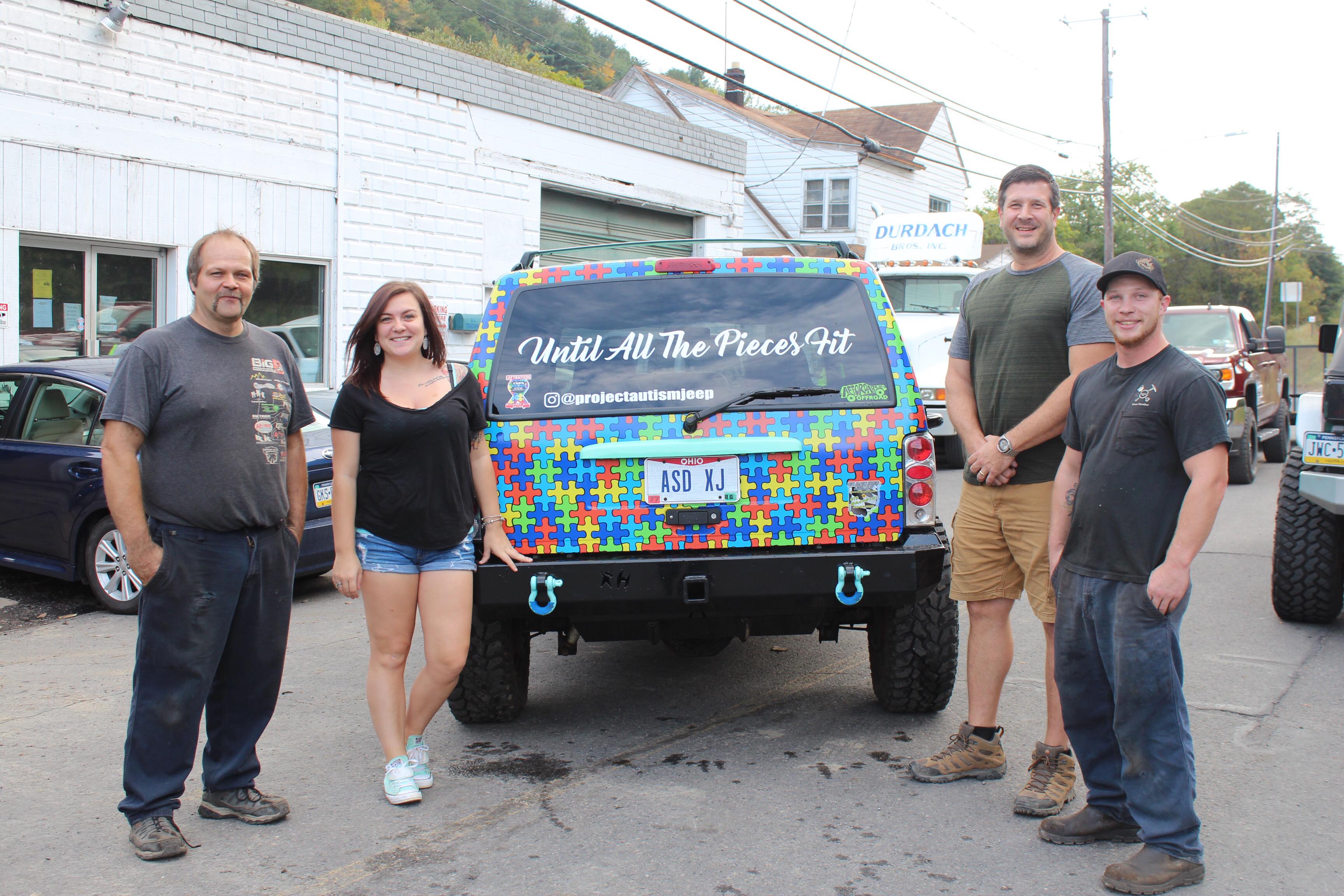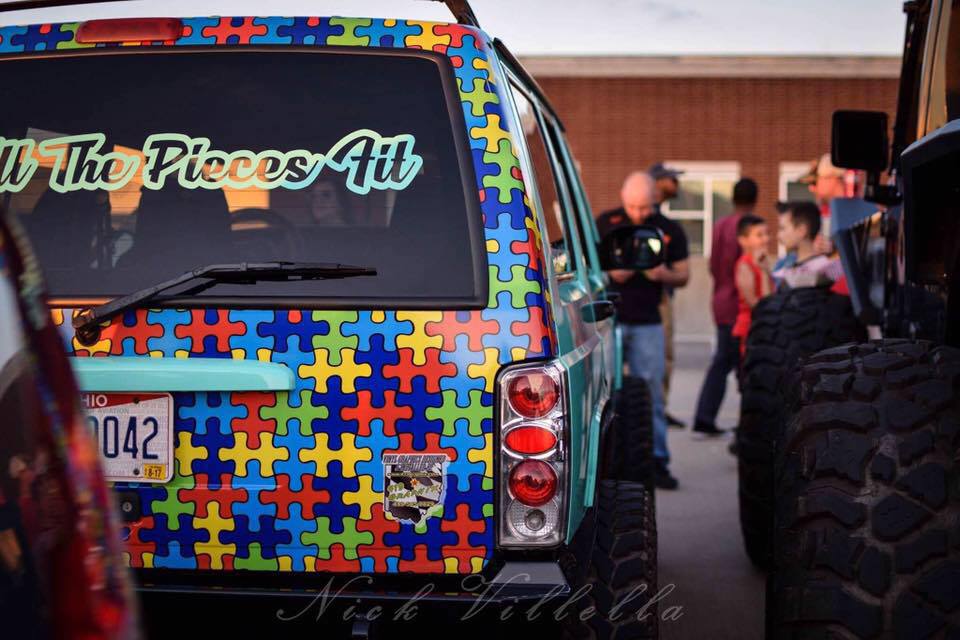 Do you have an inspiring Jeep/4x4 story or a memorable offroading adventure you'd like to share? Send you story and photos to marketing@offroadelements.com for your chance to be featured in our "Stories That Inspire" blog!