Posted by Gillian Fournier on 6th Feb 2018
Cancer Response Unit Jeep
Build: 2008 Jeep Wrangler Sahara
Concept: Symbol of Strength for Those Battling Cancer
Social Media Platforms: Instagram (@CancerResponseUnit/@DCstronginc), Facebook (@DCstrongOFFICIAL)
Website: www.DCSTRONG.com
Story Told By: Bob C.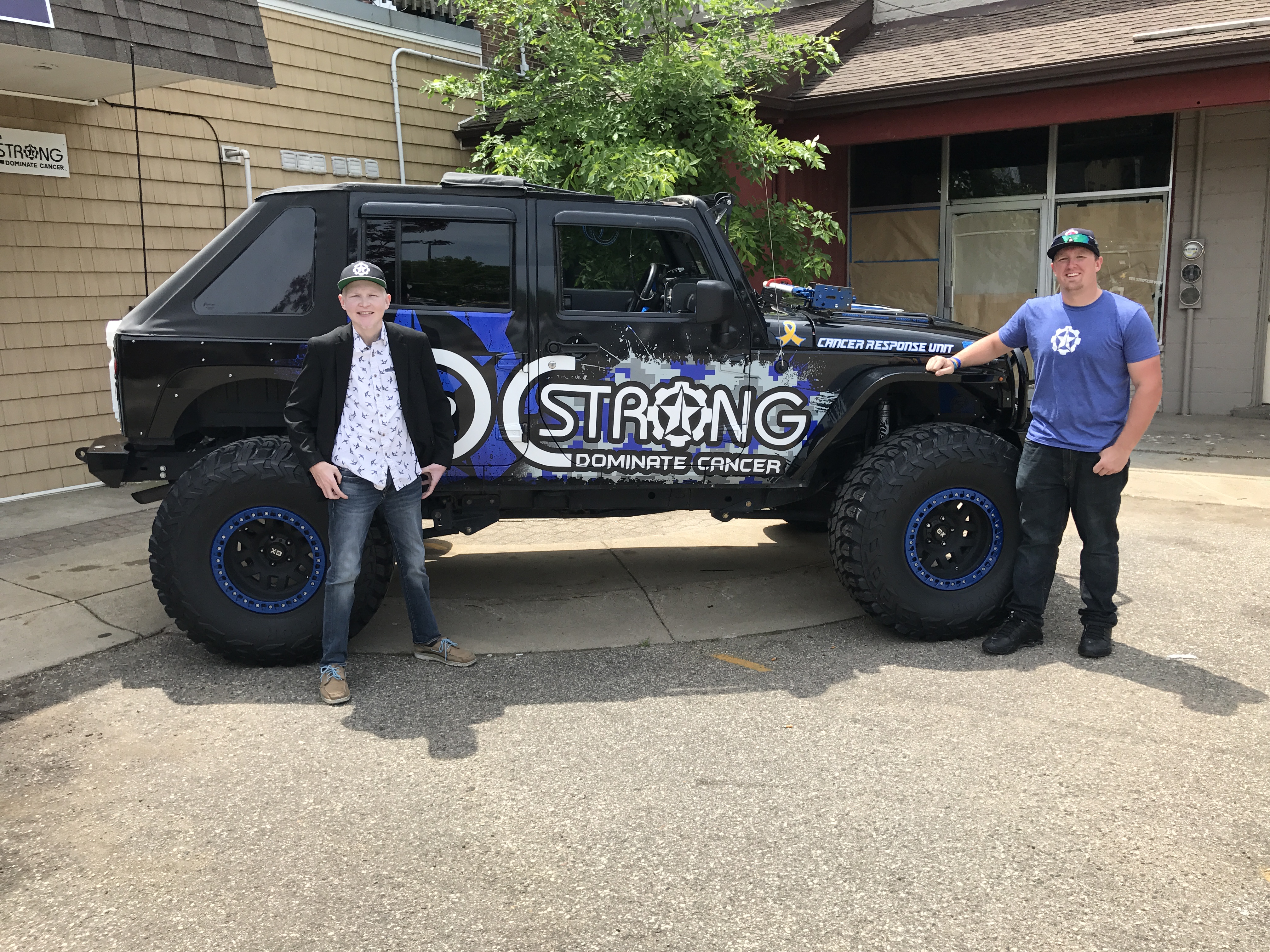 "Cancer Response Unit #328 is the name of my Jeep. The background story is as follows: I purchased this Jeep a little over two years ago in October 2015. I am 22 years old and this is my third Jeep Wrangler. I built it up with the goal in mind to be a symbol of strength to people everywhere battling cancer. Cancer has been a very prominent thing throughout my life growing up. My dad, his father and brother all had it, while I, luckily, do not. The Cancer Response Unit started off as a 2008 Sahara Unlimited and has since grown into a fully built, offroad capable, daily driven machine that helps pediatric cancer patients battle cancer, leads parades, is displayed at events and provides smiles for all who see it. This build is my daily driver, owned and maintained by myself. I use the Jeep to travel to and from events across the country, as well as a surplus of events here in Michigan, where I reside.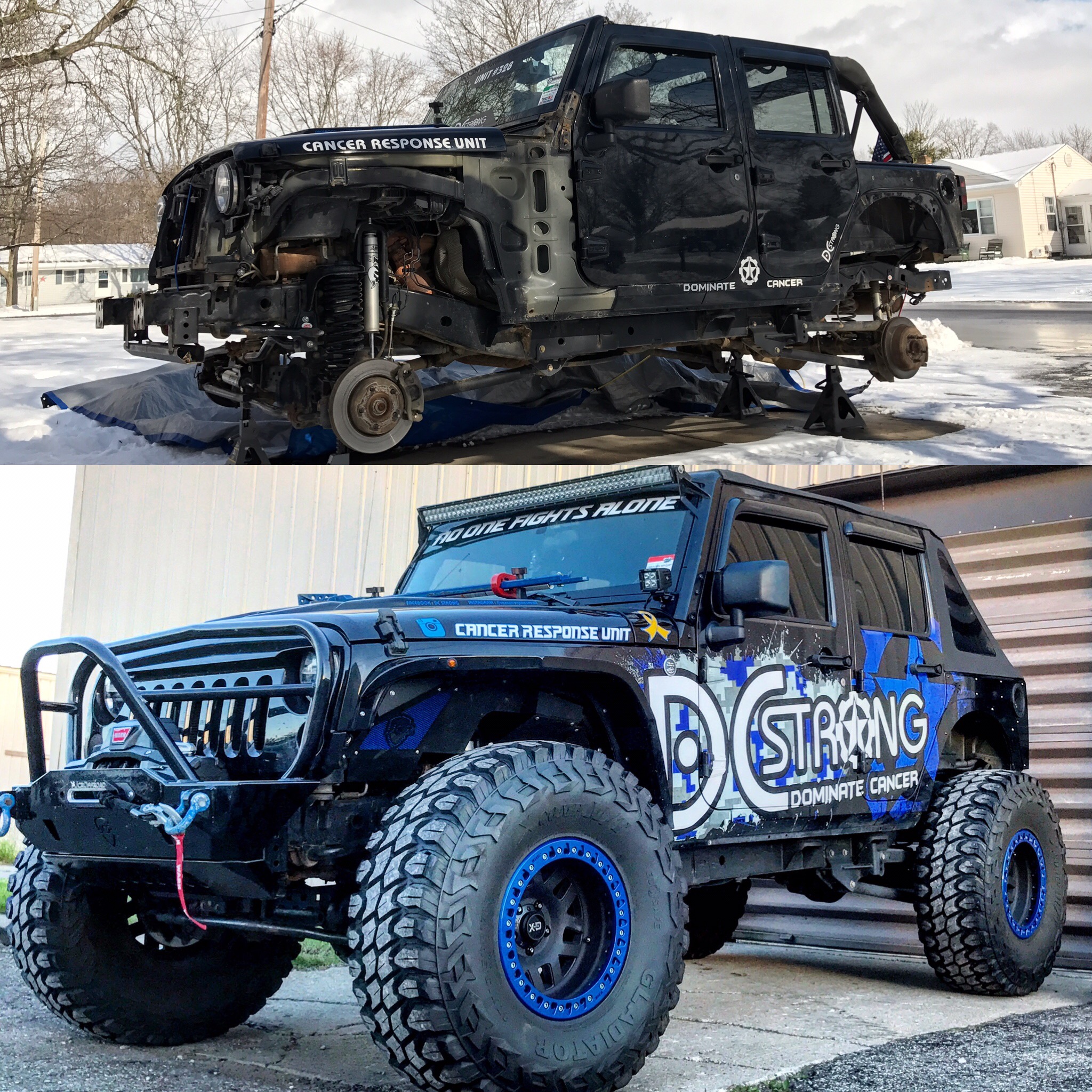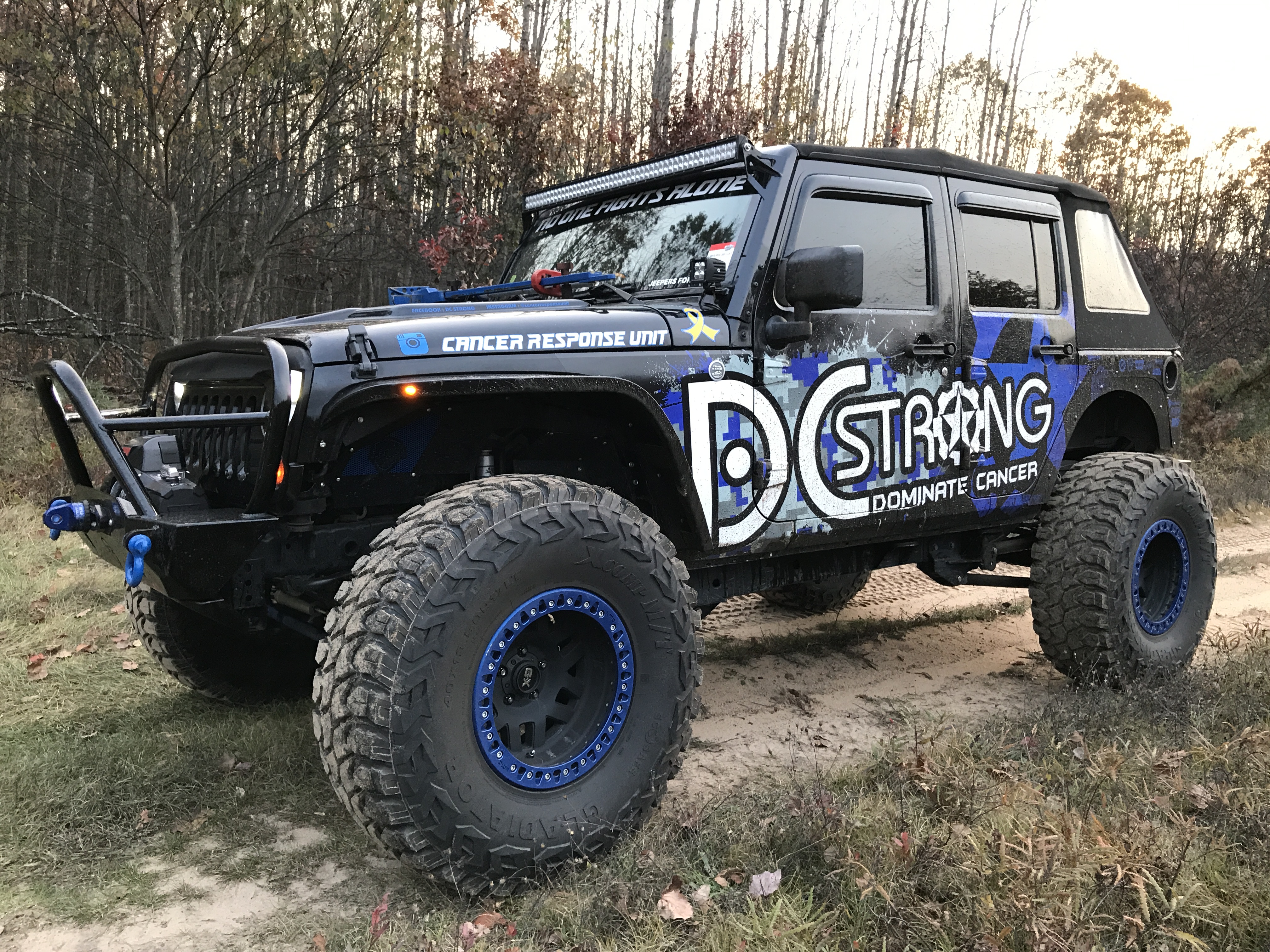 On top of the many offroad trips throughout the year and commuting to and from work in it, I volunteer my Jeep and free time to raise money and awareness for the organization I've been part of for the past 3 years, DC STRONG (Dominate Cancer Strong). My Jeep is not funded in any way by DC Strong and I do not get paid a single dollar to promote the organization. I do it because I love it and believe in what we do. The organization is a non-profit (501c-3) that focuses on giving strength and unity to children battling cancer. That is done through care packages that we provide and dream days for the child and their family. We stick with each child for the duration of their treatment and act as a basis of emotional support for them to help get through the fight. This organization was founded by a very close friend who changed my life. His name is Dustan Colyer and he spent 17 years of his life battling Wilms Tumor Kidney Cancer. Dustan Colyer 9/11/94-10/11/17 #DCStrong. Not one time did he let the cancer beat him. He committed every single day to being happy, positive and thoughtful of others. He is the driving force behind the whole team at DC Strong. I have committed myself to trying to make each place I go with my Jeep not just about adventure, but about inspiring others to do good in their community, in their families and anyone they come in contact with, because that is what Dustan did for me, just by being himself. Everything I have gained in life thus far is due to being surrounded with positive role models and a LOT of hard work.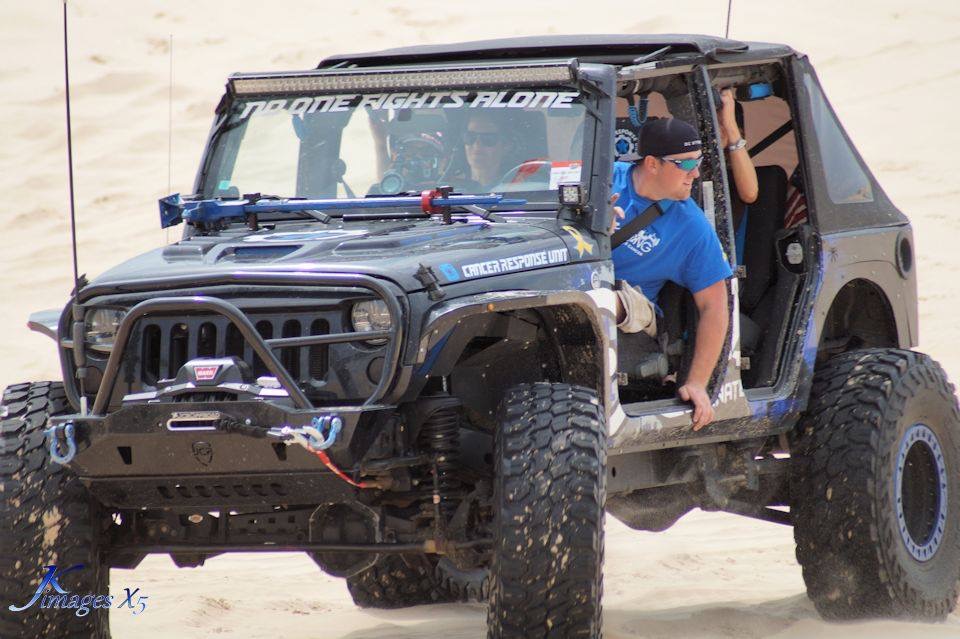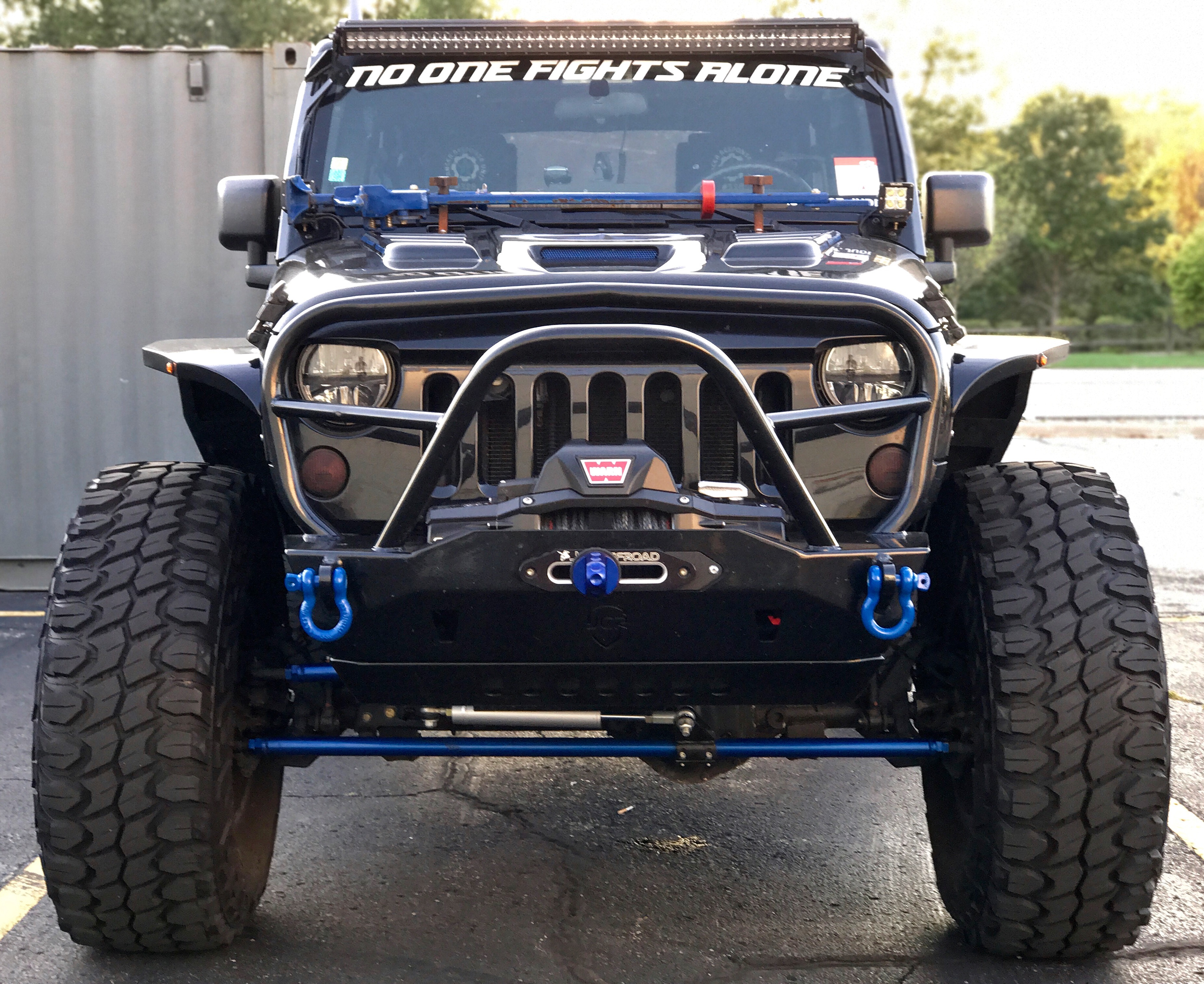 "Every day is an adventure and each day I get up is a chance to do something amazing.". The offroad community for me is much deeper than just driving around a big, built Jeep. For me, it's an opportuntiy to do good things and meet a lot of cool people along the way. Happy Jeepin' and thanks for reading!"