Posted by Gillian Miles on 24th Aug 2019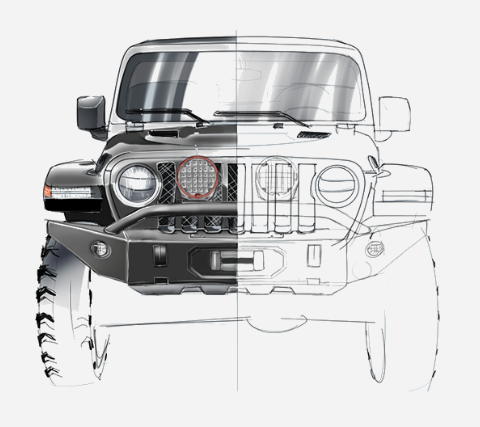 ARB has been around for decades and is a well-known, high-quality manufacturer of suspension systems, lighting and accessories, recovery gear, armor and more! Their all-inclusive Overland Package, available to Unlimited Rubicons, is their newest unveiling and caters to the offroad enthusiasts looking for everything needed in one available package, leaving nothing out, to enjoy that overland experience and lifestyle so many seek.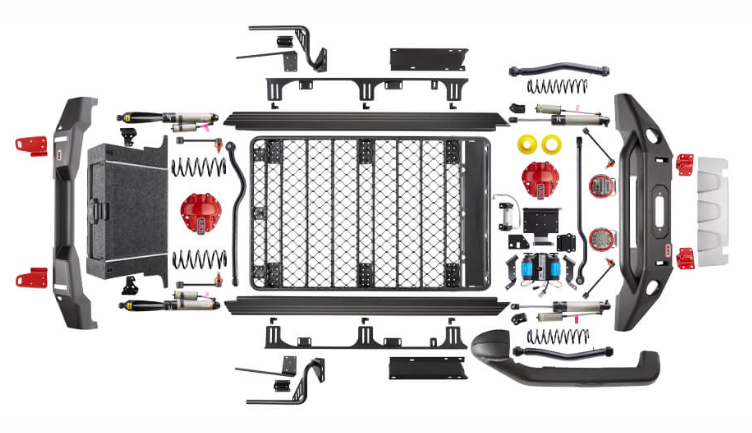 ARB's Overland Package starts out with its Old Man Emu HD BP-51 suspension system, offering the ultimate in ride quality and top notch components. This kit keeps the wheel wells clear for increased articulation and the shocks are fully adjustable, so you can to them to your terrain and driving style, any time, anywhere. Everything is included in this kit to give your Rubicon 2.5" of lift.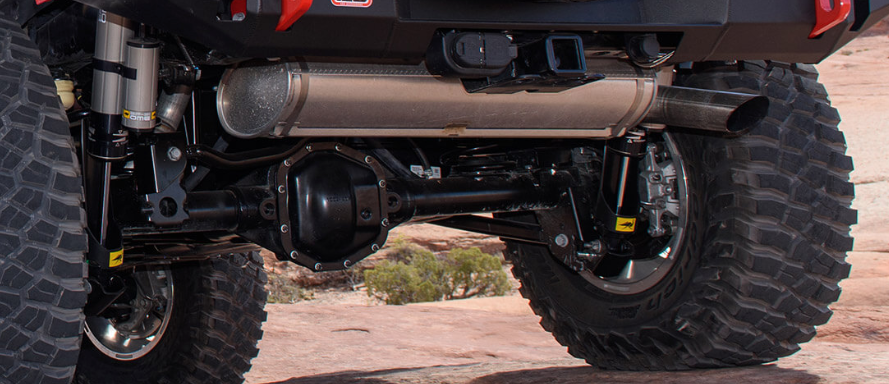 Up next is their Front Bondi Winch Bumper and Rear Bumper, both finished in ARB's Integrit textured black powder coat which is both scratch and corrosion resistant. The 8T rated tow hooks and built-in jacking points will help to get your JL Rubicon out of those sticky situations.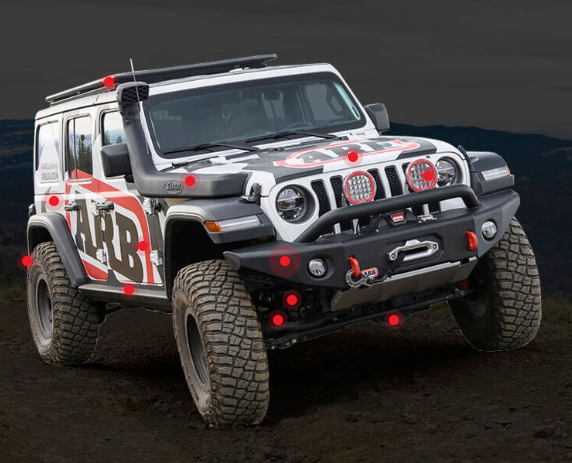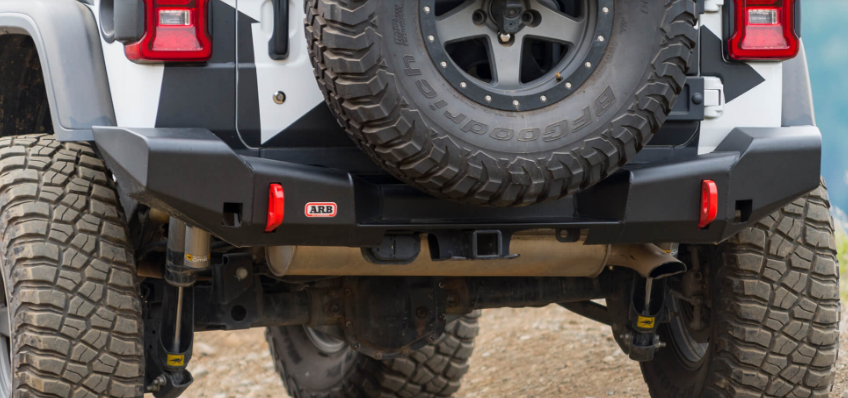 The heavy-duty Rock Sliders, which are manufactured from laser-cut 4mm, multi-folded and pulse-welded steel, will allow your JL Unlimited Rubicon to traverse over rocks and obstacles while also improving your vehicle's appearance. Also finished in the Integrit textured black powder coat, these sliders are scratch and corrosion resistant and will match your front and rear bumpers.
With a 287lb carrying capacity, ARB's Aluminum Mesh Flat Rack provides you with enough space to bring everything you'll need on your next adventure, a feature that Jeeps are known to lack when it comes to cargo space. This rack is designed for hard tops ONLY and is not compatible with soft tops or Sky One-Touch Power Top.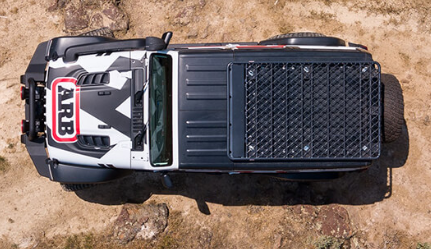 Next up on the Tour de Overland are the Differential Covers. These high tensile nodular iron covers provide increased protection over your factory covers against obstacle impacts that could potentially damage drivetrain internals like your lockers and ring and pinion.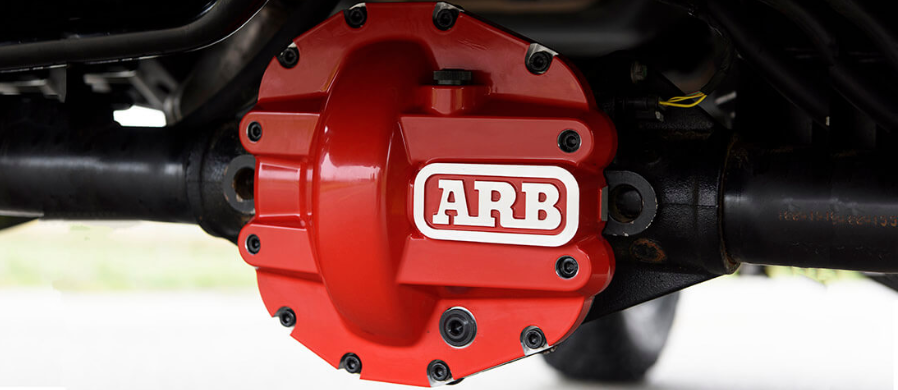 The On-Board Air kit, Manifold and Mounting Bracket will get you set up with everything you need from airing up tires within minutes to running necessary air tools while also providing a convenient and compatible mounting setup.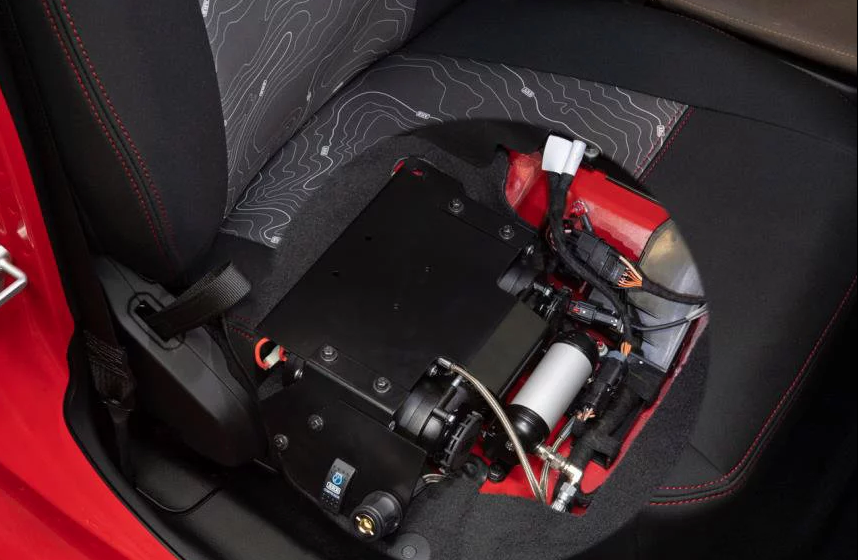 Don't let the Safari Snorkel fool you- snorkels are not just for water. This kit is extremely beneficial in dry and dusty climates and will help your JL Unlimited Rubicon perform better while protecting your engine against costly and avoidable damage. The snorkel is designed specifically for the JL models and is compatible with the 3.6L Pentastar and 2.0L GME Hurricane engines.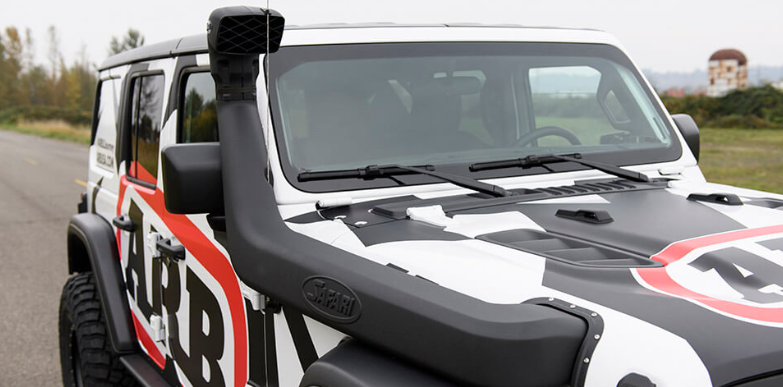 The Roller Floor Kit/Drawer is designed specifically for the 4 Door Unlimited models and helps to keep your cargo secure and unseen by the public eye. ARB's Roller Drawer/ Floor Kit provides drivers with a factory appearance and versatility of a custom cargo enclosure and comes with a durable UV-stable carpeted finish.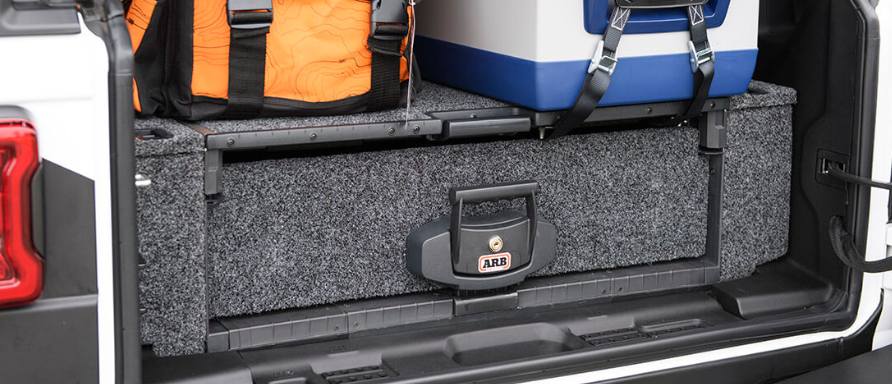 Last, but not least, is ARB's Intensity V2 AR21 Light Kit. This kit features, you guessed it, 21 individual LEDs and puts out a whopping 6950 raw lumens of light. With an unbreakable polycarbonate lens, IP68 waterproof rating, cast aluminum housing and attractive red bezel, this light kit will pack a punch and ties the entire overlanding kit together seamlessly.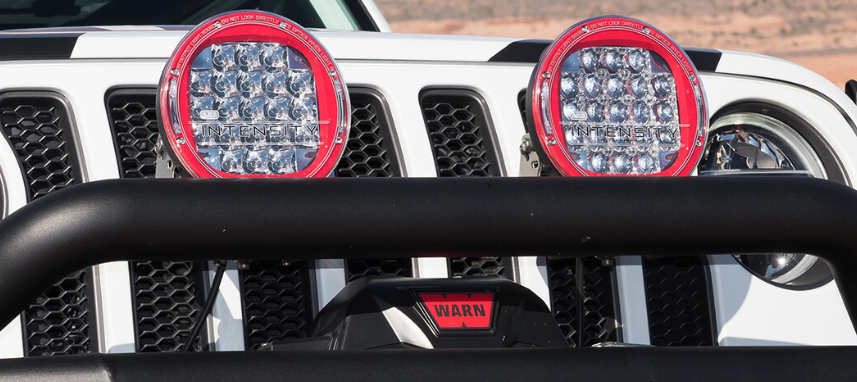 While this all-inclusive kit is only available for the Unlimited Rubicon JL models as of now, we are hoping ARB will offer something similar for two door and non-Rubicon models as well. ARB has you covered from front to back, side to side, top to bottom and hasn't overlooked a single detail in order to transform your factory Unlimited Rubicon into an extraordinary offroad machine. To check out more details, availability and more, check out the Overland Package for yourself here.